Where Adventure

Never Gets Old
Escape to Mandurah and discover the best experiences for seniors in a city that never gets old. With a focus on affordability and accessibility, Mandurah is ideal for seniors looking for a relaxing holiday, a place to visit with the family or a comfortable weekend trip. With a wide range of activities offered at a discounted rate for seniors, Mandurah has become a popular destination for everyone to explore and enjoy.
From scenic walks along the coast to relaxing water activities, Mandurah is a popular destination for seniors looking to make the most out of their retirement years. With special discounts for pensioners across both land and water activities, there are plenty of affordable and enjoyable activities in Mandurah, no matter what kind of weekend you're planning.
Senior-Friendly Activities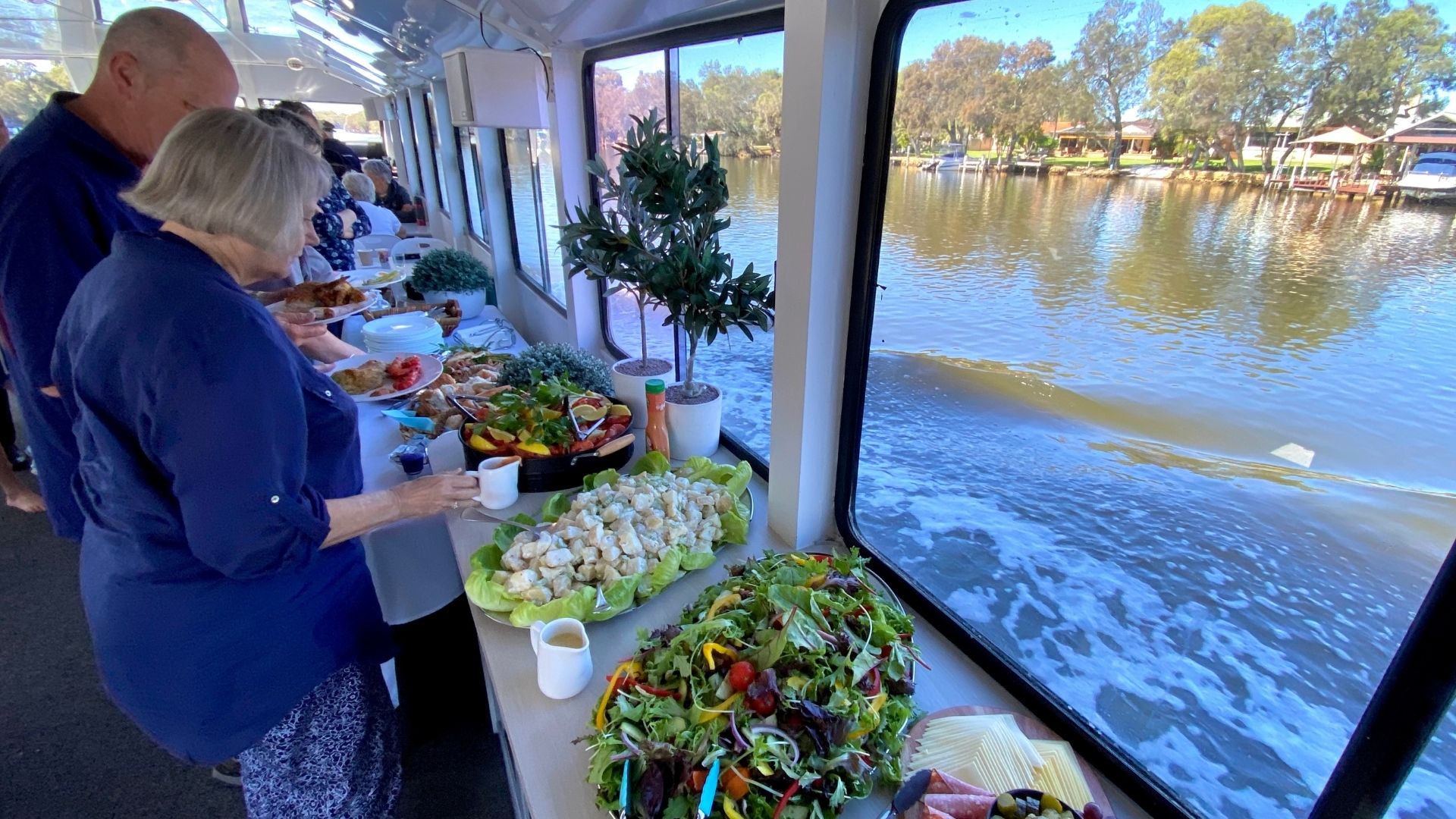 Mandurah Cruises offers a unique and enjoyable way to explore the Murray River near Mandurah. With several different experiences to choose from, you'll want to browse their offerings and find the best cruise to suit your preferences.
Running Wednesdays, Thursdays and Saturdays, the popular 3-hour Murray River Lunch Cruise includes a delicious two-course lunch for you to enjoy whilst taking in the scenic views of the river. With comfortable seating, easy boarding and a calm river, this activity is perfect for seniors looking for a leisurely and scenic experience. The knowledgeable staff and informative commentary about the local area will also provide an educational aspect to the cruise. On the backdrop of the stunning Murray River, watch dolphins play in the water, admire the diverse birdlife and take in the surrounding wetlands. 
If you're an animal lover, running daily is the Dolphin Cruise & Views. This tour runs for 1 hour, exploring the incredible waterways that are home to around 90 dolphins relaxing, playing and feeding. Plus, every tour includes the Dolphin Guarantee, where if you don't spot a dolphin (which is rarely the case) which gives you unlimited returns until you spot the beloved aquatic mammals.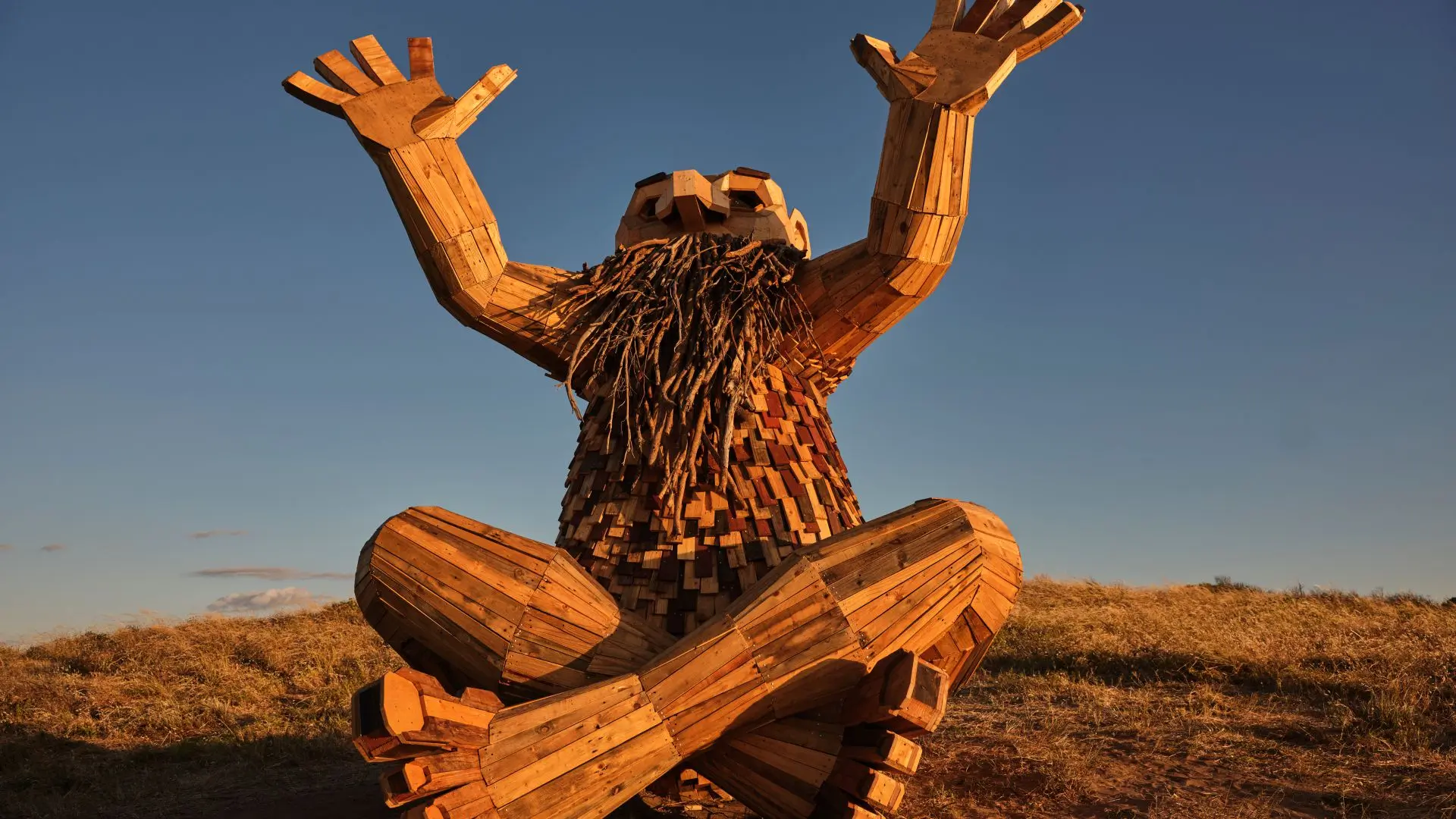 No matter your age, the Giants Of Mandurah always amaze and delight with their impressive structures and marvellous creativity. From the curious mind of the world's leading recycle artist Thomas Dambo, each sculpture is made from scrap wood and second-hand materials such as plastic and cardboard. Denmark-born, we feel proud to be able to offer such an incredible art installation throughout the city.
Whether you prefer to tour by bike, by boat,  or by coach with Kaleidoscope Tours, Zion Coach Tours or Ready2Roll Charters —we've ensured there is a tour available for everyone! Regardless of which tour you choose, you're guaranteed to have a marvellous time. Just make sure you don't forget the camera, there are some fantastic scenes you'll want to capture.
Mandurah boasts an abundance of beautiful naturescapes and wildlife. National parks, rivers, wetlands, coves and waterways—if you're visiting Mandurah, exploring these stunning landscapes is simply a must and there's no better way than with a guided nature tour.
Salt and Bush Eco Tours provide custom-guided nature experiences from the bushland to the salty waterways in and around the Peel region. Winning Australia's Top Tour Guide Award (2022), Salt and Bush provide professional naturalist walking tours, kayak adventures, bird-watching explorations and geology tours. Discover all of their offerings here on their website. 
For history buffs, discover Mandurah's rich history with the Foreshore Heritage Tour. Both free and accessibility-friendly, this is a popular choice for everyone who seeks to discover Mandurah's historic roots. Running on Fridays and Saturdays at 11am during spring and summer, tour guides provide an informative narration on the past and the present Indigenous culture, pioneer families, art installations and beyond. 
Explore the vast Mandurah waterways by taking a ride on a jet ski! Stag Watersports offers safe and stable jet skis for all skill levels to enjoy from the kiddly winks to the more senior members of the family, everyone can enjoy the fun of riding on the water. Starting from Mandurah or Dawesville, choose from a slow passage, medium speed or high-speed tour. Senior discounts are available so be sure to mention your concession card when you book. 
Toot toot! All aboard the Tourist Fun Train, Australia's only road licensed trackless train! Choose between the Big Toot (60 minute tour) or the Mini Toot (15 minutes) and take a seat on the bright green train as you spot some of Mandurah's most iconic attractions. Fun for both seniors and little ones, this is a great option for grandparents taking the grandchildren out. Senior, children and family special pricing is available. 
A unique must-see attraction featuring a sprawling display of 70 miniature buildings, model trains as well as family-friendly activities such as mini golf, a playground, yard games and pedal cars. Amaze Miniature Park showcases intricate miniature models that are made to scale and meticulously crafted to offer a highly detailed and realistic representation of the subjects. Stop by to marvel at the miniature creations or, bring the grandchildren for a whole day of activities. Concession rates are available.
It wouldn't be a trip to Mandurah without experiencing the delicious culinary delights found in cafes, restaurants and hotels across the city. Whether it's savouring fresh seafood dishes, indulging in delicious local cuisine, or trying some of the latest food trends, there's something for everyone to enjoy in Mandurah's vibrant food scene.
A local favourite of Halls Head, Peel Alehouse caters to seniors by providing a separate menu with discounted prices. Choose from locally sourced Fish & Chips, Salt & Pepper Squid, Seafood Basket or the Lambs Fry & Bacon. With a Bistro and a Sports Bar, choose to enjoy a romantic meal with your better half or, enjoy a pint whilst you watch a game. Located off Old Coast Road and close by the lakes of Collins Pool and the Halls Head coastline, make sure you stop by this iconic for lunch or dinner.
Dubbed as "Mandurah's Home of Irish Hospitality" the traditional Irish family-run restaurant know how to make you feel welcome. As you walk into the interior you'll instantly feel relaxed with the cosy Irish charm oozing from the decor, wooden tables, pints of Guinness and crowd-pleasing menu (including Pork Bangers and Mash, Dublin Brie and Traditional Irish Soda Bread baked in-house). With a special discounted menu for seniors, this is a popular destination for those looking for a comfortable spot to relax from the day's activities.
With stunning views of the Dawesville Channel, The Cut Tavern is the ideal spot for lunch or dinner to take in the glorious views of the water. Boasting an impressive food, beer and wine menu, pop by during the week to take advantage of their daily dining specials. On Monday they serve up their mouth-watering Bourbon Ribs, Tuesdays is Steak Day, Wednesdays are for schnitties, Thursdays are for burger and steak sandwiches and Fridays are for digging into fish & chips. 
Murphy's Irish Pub is a lively and inviting destination for seniors looking for a fun and relaxed dining experience. The pub is known for its warm and welcoming atmosphere with both indoor and outdoor seating, weekly events, sports screening, live music and great views overlooking Mandjar Bay. We recommend taking advantage of their tempting daily deals and chef specials. 
Indulge in a wide variety of specials at the Mandurah Senior's Dining Room. For just $12 (for members) and $17 (for non-members), savor a 2-course meal featuring a main dish and dessert, along with a hot cup of tea or coffee. Custom-made meals are also available from 8.30am to 1.30pm. The dining room is located at 41 Ormsby Terrace and provides ample parking spaces for members.
Where great value meets great flavour, The Ravenswood Hotel provides delicious dining experiences for seniors every day for both lunch and dinner. At only $16.50 enjoy a satisfying meal accompanied by a refreshing beverage as you take in the stunning views of the Murray River. Whether you're looking for a quick lunch, a leisurely dinner, or a place to relax with the family, the Ravenswood Hotel is the perfect choice for seniors seeking great food at an affordable price.
Affordable and Memorable Experiences for the Golden Years
Mandurah is the perfect destination for seniors seeking a balance of peace and excitement, all at an affordable price. With an array of discounts and savings available through seniorscard.wa.gov, it's easy to discover hidden treasures and budget-friendly options in this city. From lodging, and comfortable accommodations to shopping in retail stores, indulging in baked treats and coffee, taking scenic cruises, and even getting pampered with haircuts—Mandurah is brimming with opportunities for seniors to enjoy an economical yet memorable experience.
Get ready to put your senior card to good use, because Mandurah is calling your name! If you're unsure where to start, chat with our local experts at the Mandurah Visitor Centre who will help you build an itinerary that caters to your holiday.