A Couples Day out in Mandurah on a Budget
Reconnect with your partner for only $100 in Mandurah. Yes – it's possible! Whether you're a couple who love art and culture, you're love birds that enjoy the outdoors or, you're simply looking for an easy breezy day of relaxation – Mandurah caters to all.
A day of fun with your partner doesn't need to be expensive, Mandurah has you and your partner's day of activities sorted. And the best bit… you only need $100 in your pocket to get involved! Spoil your significant other with a special day in Mandurah.
Idea 1: A day on the bike
If you and your partner enjoy keeping active on your holidays, this itinerary has your names all over it. 
Stroll down to the Mandurah Visitor Centre, which is conveniently centrally located and browse the bike maps beside the front desk. Mandurah is renowned for the many bike friendly paths and routes, it's one of the best ways to get around! 
Start your ride from the Visitor Centre with either the Bridge Loop Ride, or the Relaxed by Nature Bike Map. Both great ways to discover the rich history and stunning scenery throughout Mandurah. 
The Bridge Loop Ride is an easy 10km loop, that starts at the Visitor Centre, takes you through Samphire Cove, Sutton's Homestead, Hall's Cottage and the 3d art installation – all whilst you admire the beautiful Mandjar Bay. 
The Relaxed by Nature path is a smooth 15km picturesque ride with beautiful views throughout the whole journey… and we're not just talking about the view of your partner! 
If you are seeking an extended cycling adventure, we invite you to experience the Mandurah Sea Explorer.
Explore Western Australia's spectacular coastline on this relaxing 26km ride. Taking in Doddis to Falcon Bay, there are plenty of spots to stop including one of Thomas Dambo's Giants of Mandurah, and just let time pass you by. Make sure you bring your bathers for a dip along the way.
Browse the bike maps available here.  
Don't have a bike? No problem. Hire an electric bike at The Bike Kiosk located just outside the Mandurah Visitor Centre. A one hour hire is only $80 for 2 people. 
As you explore the city, grab a coffee and light snack in town at one of the cafes in Mandurah. 
You've worked hard on your bike trip so you deserve to take it easy. Take a casual stroll through the Mandurah Art Trail, a walk that showcases fantastic and diverse local artists. Stop by the free art galleries in Mandurah and appreciate the wonderful art world hidden in the WA city. 
Idea 2: Journey through the coast

For the couples who love the beach, you're in for endless surprises in Mandurah.
Begin your day with a delicious light breakfast at Café Coast that comes with captivating views of the Port Bouvard Marina. With a little bit of luck, you may see some dolphins playing in the estuary.
After your bite to eat, head further south to the stunning natural attraction Lake Clifton and visit the 2,000-year old thrombolite reef. Many travel from far and wide to get a photo of these living fossils. Discover what everyone is talking about! 
On the way back from your Lake Clifton trip, pop by Dawesville for the Channel Walk, which is one of the most popular locations for dolphin spotting. Dolphins tend to travel in groups of 5 – 15, keep your eyes peeled for the happy mammals splashing together. 
Idea 3: Nature and beer lovers

Calling all tree-hugging/beer-drinking couples! We've got you covered.
Begin the day by heading to the Creery Wetlands and breathe in the refreshing and peaceful scenery of the morning. Enjoy a walk around the 3km Mariner Cove Trail that will take you right through the Creery Wetlands. 
On your walk, keep an eye out for the many extraordinary bird species that have found home in the wetlands. 
You've worked off the calories with your walk, you deserve a good feed. Head to Mandurah's micro brewery Boundary Island Brewery to enjoy a delicious lunch with stunning views of the estuary. With delicious food, beer on tap and views of Mandurah's waterways, this is a gorgeous spot for you and your partner to enjoy each other's company.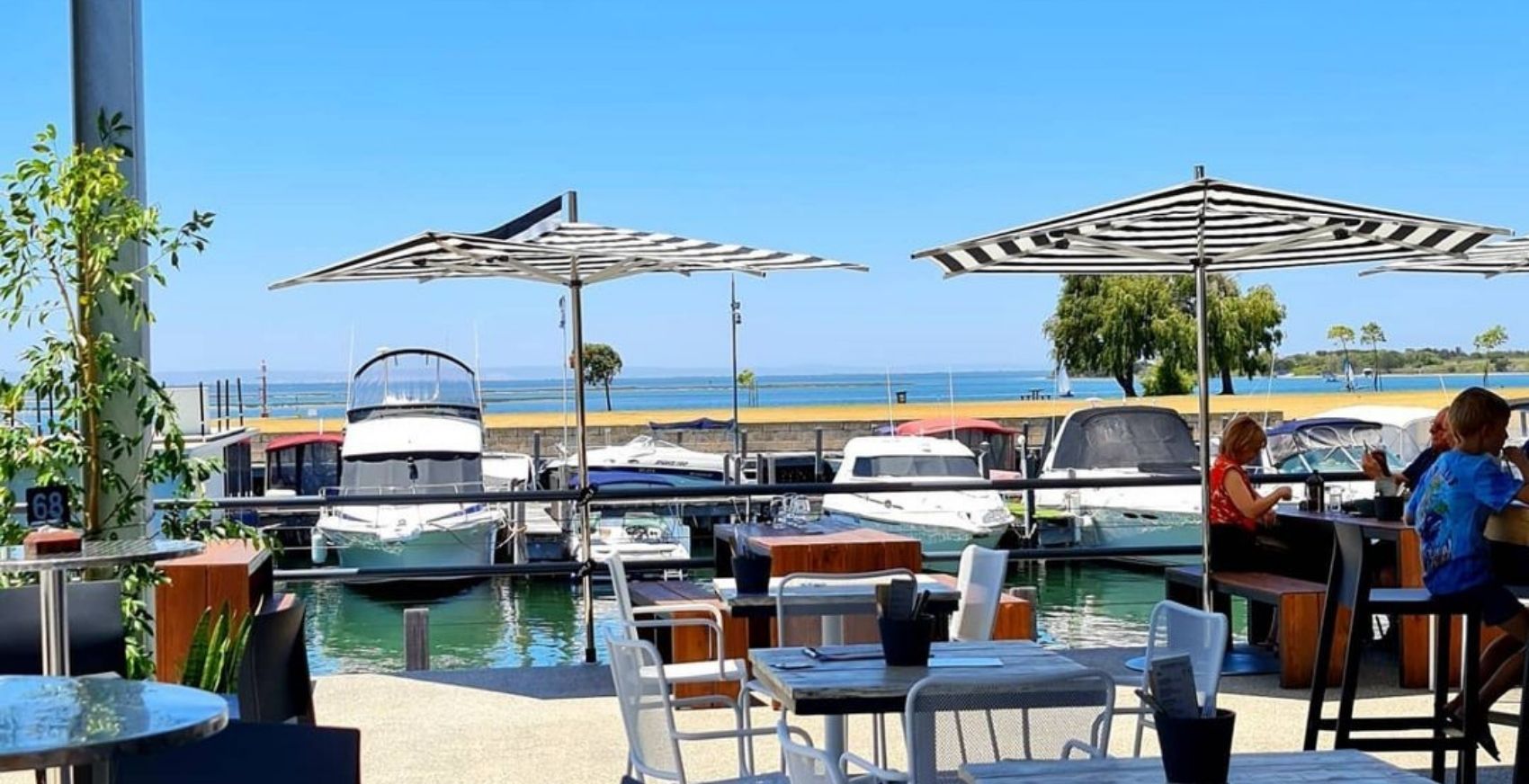 With a full belly, enjoy a light stroll at Len Howard Conservation Park for a nice nature walk by the estuary. Crossing the fresh water pools, the park is rich in native plants and insects. 
Now that you've enjoyed and relaxed by nature, you will feel rejuvenated to head back home with a great love for Mandurah and your partner.  
Affordable day with your partner
Spoil you and your partner with a special day in Mandurah. 
Organising a day's activities as a couple doesn't need to be expensive. Here in Mandurah, you can enjoy a romantic getaway or weekend away without having to stress about money and instead, focus on enjoying the day with your other half.