Explore an estuary twice the size of Sydney Harbour
A relaxing way for you to explore the vast, calm, inland waterways around Mandurah is on a guided tour.
Mandurah Cruises
Experience the best of Mandurah's incredible natural environment on 1-hour, half-day or full-day marine adventures with Mandurah Cruises.
Encounter Western Australia's best dolphin population on their daily 1 Hour Dolphin & Scenic Marine Cruise which offers you the opportunity to experience playful wild dolphins in their natural environment, wetlands teeming with diverse bird life, magnificent canal homes, heritage listed pioneer and cultural sites, live commentary and more. You can even enjoy a delicious, fresh fish & chips lunch on board!
If you're after a relaxing half day on the water, then join Mandurah Cruises for a Murray River Lunch Cruise or learn about the region's rich indigenous history and culture on a Dreamtime Cruise. They also offer seasonal and special event cruises across the year.
There are also great seasonal cruises for you to choose from.
Calling all beer lovers – this one's for you. Mandurah Cruises' Brewery Cruise caters to all budding beer connoisseurs with a half day excursion along the water towards the Peel-Harvey Estuary, arriving at the new Boundary Island Brewery. Here, you'll have the opportunity to enjoy a pint of one (or two… maybe three) of their delicious craft beers, brewed on site.
Enjoy a 1.5-hour Sunset Cruise, set against a golden summer sunset, accompanied by live music. Sit back and relax with a drink in hand from the bar on board as you take in the stunning views. Taste the region's delicious local produce with a charcuterie board for 2 or enjoy a serve of WA's number 1 fish 'n' chips aboard by Cicerello's.
Enjoy a scrumptious high tea on the relaxing 2-hour High Tea Cruise through Mandurah's luxurious canals and picturesque inland waterways. Included is a complimentary glass of sparkling and unlimited tea & coffee. Specialty cocktails, wine and spirits can also be purchased from the bar on board.
The Pirate Ship Mandurah
The Pirate Ship Mandurah offers tours through the inland waterways and canals throughout the year on board a custom-built Pirate Ship.
Take your seats as you depart from the Eastern Foreshore for a 45 minute cruise and venture through Mandurah's inland waterways and canals on the fun pirate adventure for children and adults of all ages.
As you cruise through Mandurah's canals, you can steer the pirate wheel, ring the bell or sit back and enjoy the scenery and lookout for the wildlife that call the Mandurah canals home, including the famous bottlenose dolphins.
Mandurah Boat Charters
Why not charter a boat for the day and explore the waterways of Mandurah? Get a group of friends and family together and head out for a day of sightseeing and fishing, or cruise along the estuary, stopping for a drink or bite to eat. It's the ultimate way to relax and enjoy our beautiful waterways.
Hire a Deluxe Charter Pontoon Boat with Mandurah Boat Charters for a fun day out on the water. A skipper comes with the pontoon when you hire the the 16-person or 20-person Deluxe Pontoon.
Soulmate Charters Mandurah
You can cruise Mandurah's waterways at a slower pace with  Soulmate Charters Mandurah.
With only 12 guests on the vessel, you have a more personalised experience and without the hassle of operating it.
The 2 hour Cruise and Chill Adventure takes you through the Mandurah canal and then heads into the Peel Inlet, later anchoring to take a swim or paddle board. The 3 hour Sunset and Chill cruise explains all in it's  name – it's the ideal cruise to watch the sunset and see Mandurah from a night perspective.
You'll be wowed by the canal Christmas lights on the 1.5 hour Christmas Light Cruise, and dazzled by a beautiful Mandurah sunset and cruise through the canals on the 3 hour Christmas Light, Sunset and Chill cruise. Each are memorable, relaxing cruises, showcasing Mandurah's best.
Let Soulmate Charters show you Mandurah's backyard while you lay back and live the Mandurah lifestyle.
Luxury Boutique Boat Charters Mandurah
Come and join in the fun and experience a different side to Mandurah's waterways and Peel inlet.
Luxury Boutique Boat Charters Mandurah offer unique, personalised and intimate chartered experiences on the beautiful Murray River for a minimum of 2 guests and a maximum of 4 guests.  If you book, you'll have the skippered boat to yourself.
Luxury Boutique Boat Charters Mandurah offer 3 cruises per day. Choose from the Breakfast & Birdsong Cruise or their Bubbles & Grazing Board Cruise or their signature cruise,  the Sunset & Tapas Cruise.
From the moment your skipper welcomes you aboard, all  you have to do is relax and enjoy!
All cruises are 2 hours in duration and are inclusive of food.
Luxury Boutique Boat Charters Mandurah will accommodate whatever it is you would like to do.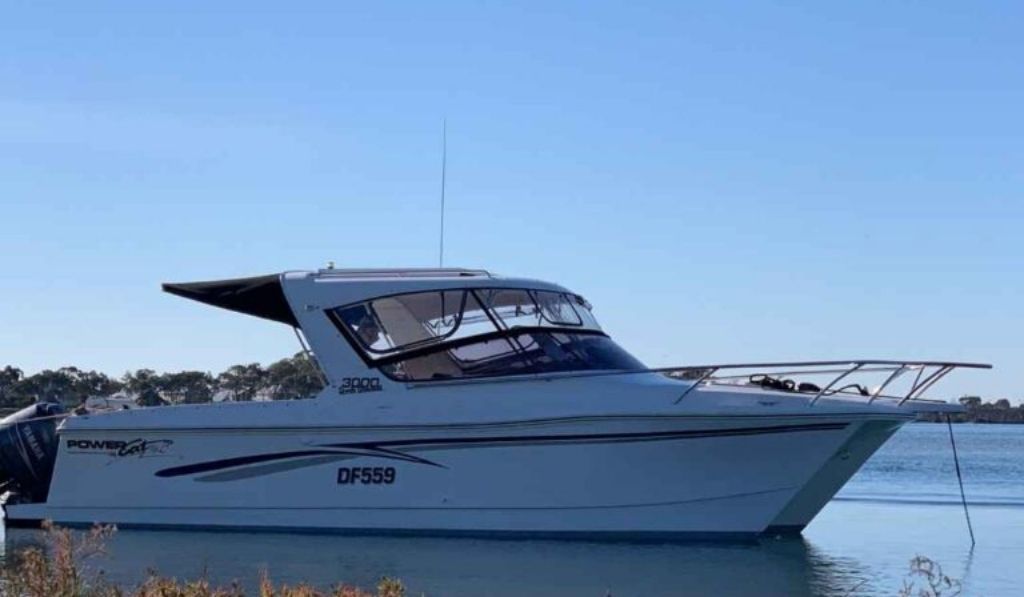 Header image by Next Level Drone & Photography Services
Take a look at some of our best picks