Culinary Tours
& Experiences
Indulge your taste buds by experiencing the region's culinary delights.
Mandurah Cruises
Go on a gourmet adventure on Mandurah's waterways with Mandurah Cruises. Indulge in morning tea infused with traditional herbs and spices from Bindi Bindi Dreaming on the Dreamtime Cruise, lunch on the Murray River on the Fish & Chips cruise or toast a fabulous day on a Sundowner Cruise, as you enjoy live music and fish and chips against the backdrop of a golden sunset.
Mandurah Cruises also run special cruises where you can enjoy a decadent high tea, with the first course served on board and the second course at Catch 22 Restaurant at Dolphin Quay in Mandurah's Ocean Marina.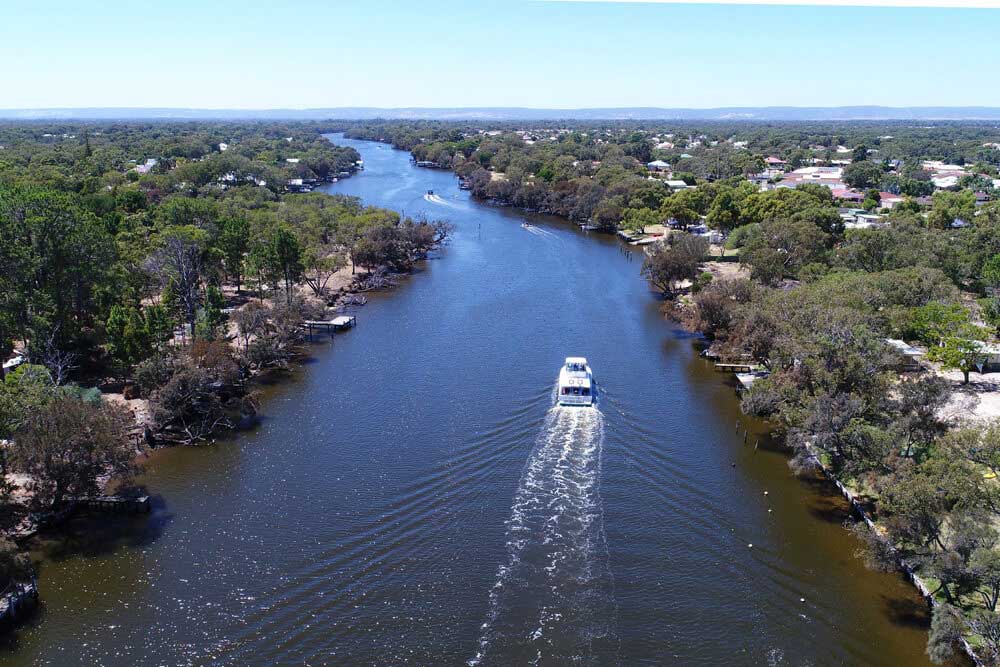 Kaleidoscope Tours
Have a fun day out and go on a tour with Kaleidoscope Tours. Choose from romantic, winery and brewery tours, botanic tours, cruise & tour experiences as well as family tours and tours to Busselton and the Ferguson Valley. Kaleidoscope can also customise tours to your needs.
Enjoy a memorable, fun-filled day with a comfortable scenic drive to a variety of awesome venues.
Eco BBQ Boats
With Eco BBQ Boats you can enjoy 360 views while dining on the water. Guide you and your friends around Mandurah's calm waterways on a 6 or 10-seater circular boat while cooking a barbecue on board.
Hotham Valley Railway
Step back in time and dine on a vintage train with the Hotham Valley Railway in Dwellingup. The Etmilyn Diner Train runs every Friday and Saturday night, serving five course meals as it slowly journeys through the forest.
Bindjareb Park
Bindjareb Park in Pinjarra holds Six Season Dinners throughout the year, with each one celebrating and serving bush tucker for the current season in the Noongar calendar. You'll also be provided with insights into the Noongar six seasons.
Take a look at some of our best picks