Discover the Giants of Mandurah on a guided tour
Enjoy an active, fun-filled day on our guided tours of Thomas Dambo's amazing Giants.
If you prefer to have some company and a little help when going on your Giant hunt, you can choose from these great and fun tours.
The Bike Kiosk – Ride the Giants Tour
The Bike Kiosk have just launched their new Ride the Giants Tour! In a world-first experience, the Bike Kiosk invites you to come 'Ride The Giants' on their super smooth e-bikes. Cycle through the untouched ends of greater Mandurah where nature flourishes and behemoths protect the waterways.
Duration – 2.5 to 3 hrs
Cost: $75
Lunch provided
e-bike, helmet, sunscreen included
Minimum age: 16
10:30am start Wed, Fri, Sat, Sun
Kaleidoscope Tours – Giants of Mandurah Tour
You'll visit 3 of the Giants on this tour which is popular with families, so round up the kids and adults and enjoy a magical day out.
Duration: 5 hrs
Cost: from $85 (adult)
Lunch provided at additional cost
1 booster seat and 1 baby seat available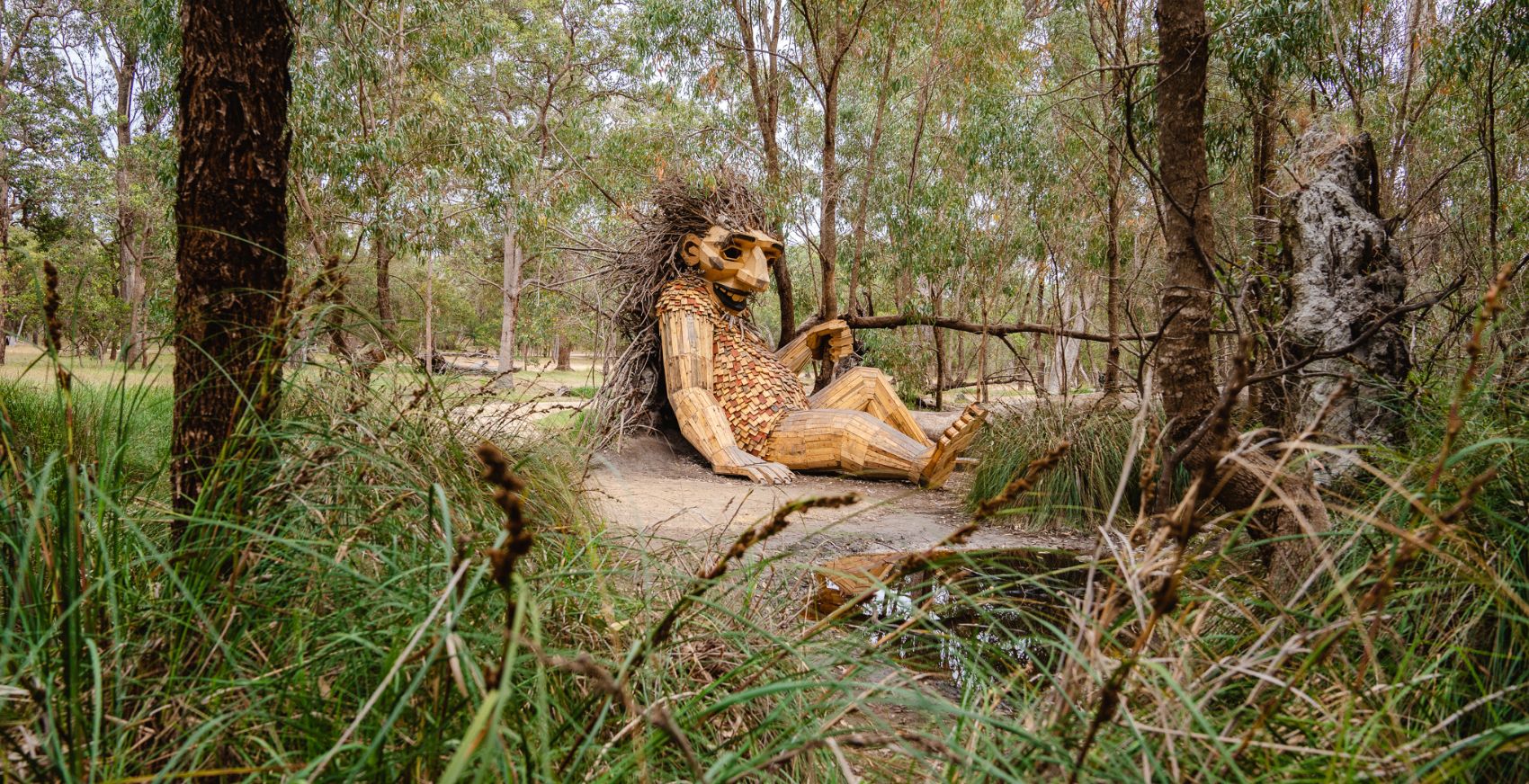 Giant & Dolphin Sightseeing Cruise
Journey into vast waterways to discover one of the most famous Giants of Mandurah, spotting wild dolphins and birdlife along the way.
Mandurah Cruises' Giant & Dolphin Sightseeing Cruise gives you exclusive, prime viewing of Thomas Dambo's Giant 'Seba's Song' located on the water's edge ~ visible in full only by boat.
Duration: 2. hours 15 minutes
Cost: from $49 (adult)
Saturdays, 11.15am departure
TAKE A LOOK AT SOME OF OUR BEST PICKS