Stretching from Barragup, the canals, riverside towns of North and South Yunderup, Ravenswood to Dwellingup and the beautiful Darling Scarp with historic Pinjarra at its heart, the Shire of Murray offers something for everyone. Explore the history, discover adventures, kayak the Murray River, ride a train through the forest or camp under the stars.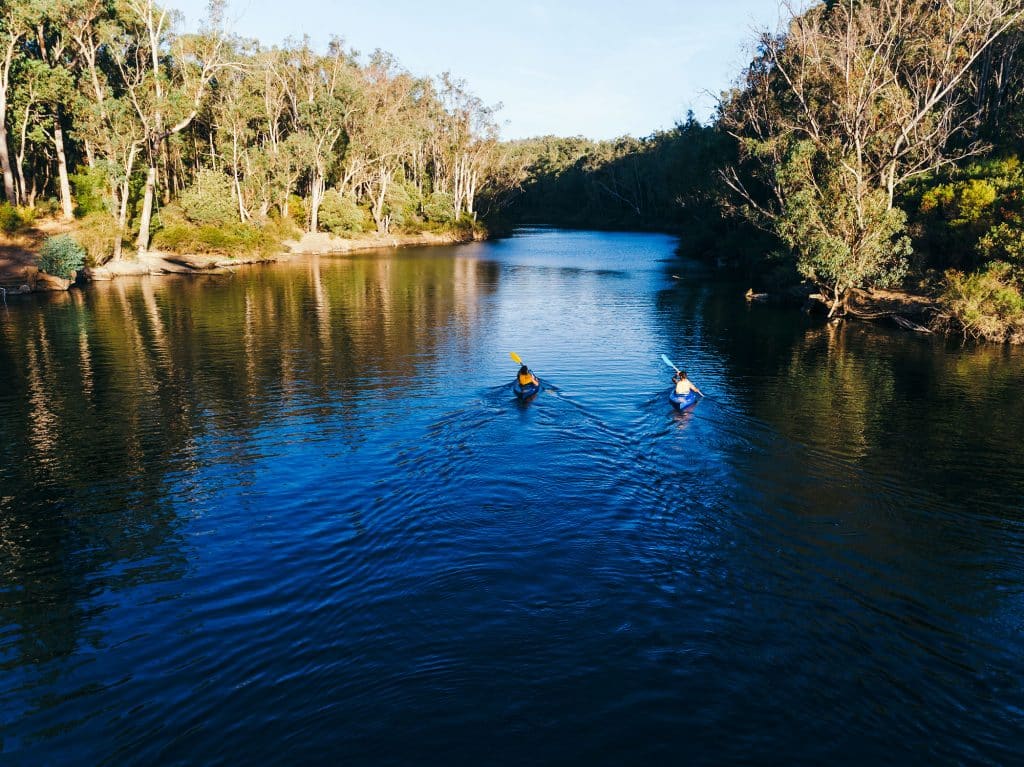 Top 10 things to do in Pinjarra & Dwellingup
1.
Step back in time and experience the freedom of rail travel on the forest, steam or restaurant train with the Hotham Valley Railway in Dwellingup.
2.
Adventure out and 4WD, bushwalk, mountain bike, canoe, tree climb, white water raft or even camp in the bush near Dwellingup.
3.
Cruise the beautiful Murray River and stop for lunch at one of the many riverside venues, most with Sunday afternoon live music.
4.
Experience all the fun and thrill of country racing at the Pinjarra Race Club or Pinjarra Paceway.
5.
Drive through picturesque Lane Poole Reserve and cool off with a swim.
6.
Fill your basket with local produce and then picnic at Coopers Mill on Coolenup Island or by the Murray River at Cantwell Park in Pinjarra.
7.
Learn the history of the region by visiting Old Blythewood, Edenvale Homestead and Fairbridge Village or on a tour at Bindjareb Park.
8.
Admire the beautiful artwork in the gallery at the Forest Heritage Centre and learn about the forest's flora and fauna.
9.
Cycle or hike on the 1,000 km long, world-class Munda Biddi mountain bike or the Bibbulmun Track walking trail that pass through the region.
10.
Hold animals at Ranger Red's Zoo or swing and climb at Adventurescape in South Yunderup or Trees Adventure in Dwellingup.
Lane Poole Reserve, named after the State's first Conservator of Forests and a devoted conservationist, covers nearly 55,000 hectares. The Murray River flowing through the reserve is the longest permanent river in the jarrah forest.
The Forest Heritage Centre is actually leaf-shaped. The building, located in the Jarrah forest, provides a unique visitor experience of art gallery, artists in residence, wildflowers, interpretive displays, extensive forest trails including an Aboriginal trail, timber getter's hut, and a viewing platform reaching 11 metres into the jarrah canopy, and educational programmes.