Thrilling fun
on the water
Experience Mandurah to its fullest on these adrenaline pumping water activities. You'll be spoilt for choice.
The Estuary is a safe location to enjoy the thrills of riding a jet ski. This surely will get your adrenaline pumping! You can hire jet skis in Mandurah as well as Dawesville with Stag Watersports so you won't have to go far for your jet ski adventure.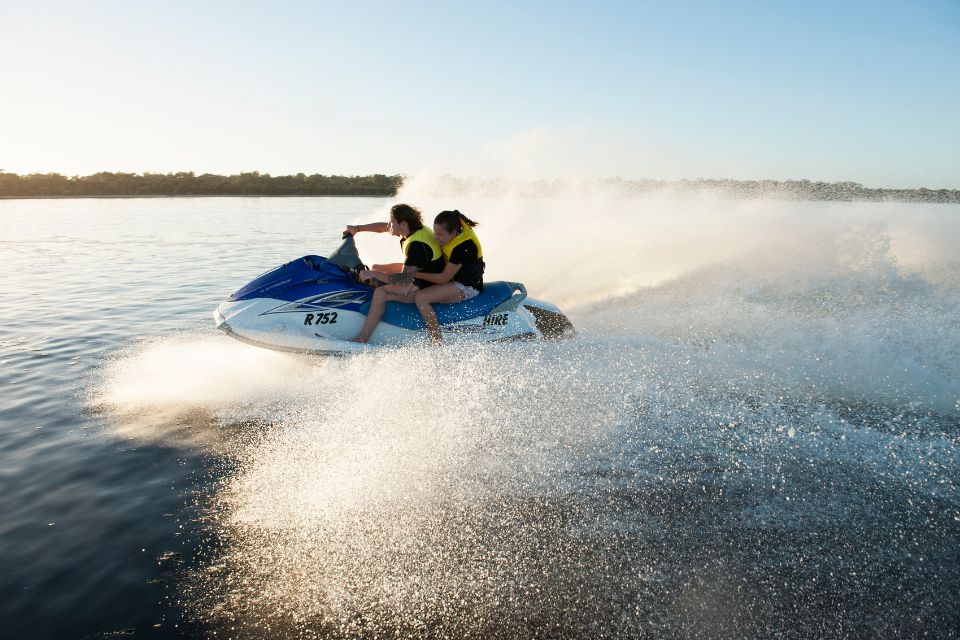 If you're an experienced and passionate scuba diver, check out Bouvard Reef, between Bouvard and Preston Beach, that has a diversity of marine life and reef fish. The James Service Reef has a shipwreck that creates a wonderful manmade reef. It lies approximately 8 kilometres north west of the Mandurah Estuary.
Soulmate Charters will take you qualified divers out for a Morning Scuba Dive. Only 15 minutes from the shore by boat, you will see numerous species of coral and fish along the limestone reef structures including small swim throughs and caverns.
The PADI Dive Boat departs at 7:00am and returns approximately 9:00am. You will be under the guidance of Soulmate Charters' PADI Divemaster and Skipper.
Have you ever considered spending your holiday or weekend getaway on the water? Sounds like a great adventure, doesn't it?
Less than an hour's drive from Perth you can hire one of the many different Mandurah Houseboats from 3 different pick up locations around the city. These houseboats are fully equipped with bedrooms, bathrooms, hot water showers, a kitchen; basically everything you'd want from your holiday home! The only difference is that you can take this holiday home with you! 
You can completely unwind and take in the views while slowly meandering down the Estuary or Murray River before finding an idyllic and secluded hideaway spot at night to drop your anchor. 
But you won't be completely alone; you'll probably get some company of the many waterbirds and dolphins you'll find in the Peel Harvey Estuary.
And you don't need a skippers ticket to drive these boats.
Gear up and head down to the Murray River for a remarkable day of fast water rafting (in winter) with Dwellingup Adventures – take in the amazing views during a gentle paddle, and feel your heart hammer as you rough the rapids.
Looking for a day of hands-on excitement and exhilarating rafting rides? Then, this is perfect for you.
Take a look at some of our best picks