Being active this winter has never been so easy!
As the colder months settle in and winter takes hold, finding indoor winter activities for kids becomes a top priority for many families. If you're looking for a destination that offers the perfect blend of adventure, creativity and relaxation, look no further than Mandurah.
Located just an hour's drive south of Perth, Mandurah is a fantastic winter getaway that promises a memorable and fun-filled weekend for the whole family. Whilst many parents in Perth begin to wonder about what to do when it rains, for families in Mandurah – you'll soon discover there's endless sites, experiences and adventures awaiting you and your kids. In fact, the next time it rains, your family will be excited!
In this blog, we give you a complete guide to entertaining the family over a weekend. From food and drink to the main attractions – your winter weekend is sorted.
Day 1 – jump, play and make memories!
Begin your day with breakfast
The secret to a great day of fun activities begins with breakfast. It's the most important meal of the day and a good breakfast will give the family enough energy to take on the day's activities
Mandurah boasts a wide variety of cafes offering all kinds of breakfast options to cater to your family's preferences. Book a table at one of the many cosy cafes including Mataya Eatery, Frisky Deer, Coffee Cove or Nourishing The Soul. A special mention to Wood & Stone Cafe for their award-winning breakfast, receiving 'Best Breakfast' at the 2022 WA Gold Plate Awards. 
There's so many popular cafes to choose from in Mandurah, with each cafe offering warm and comfortable indoor seating. Sip on your warm beverages and enjoy each other's company before making your way to the day's next activity. 
With the family fueled with a good meal, it's time to burn off breakfast with a visit to one of the many exciting indoor activity centres in Mandurah.
For the kids who enjoy to bounce, run and play – they're in for a treat! Choose between Inflatable World, Flip Out Mandurah Indoor Trampoline Park or the Giggle Zone BOORN Playcentre, each offering a unique and exciting experience for the little ones of the family.
Inflatable World in Mandurah is a colourful inflatable playground for kids to bounce, jump and run amongst the safety of soft and squishy cushioning. Flip Out is a trampoline park with the floor covered with trampolines as well as ninja courses for the big and little kids. And, for the youngest members of the family (under 8 year-olds) the Giggle Zone provides a fun and engaging activity space with toys and courses designed specifically for development.
The Mandurah Indoor Rock Climbing Centre offers an exciting and adventurous indoor activity for kids. Shielded from the chilly weather, kids can scale artificial rock walls, enhancing their agility and strength while having a blast. Whether they're beginners or seasoned climbers, the centre provides a safe and supervised environment for all skill levels. It's a perfect way to keep the little ones entertained and active during the winter months in Mandurah.
The Mandurah Aquatic and Recreation Centre is another great option for the family, offering activities for the whole family no matter the age. Choose to have a splash in the indoor leisure pool with the impressive kids' water playground or relax in the wellness centre's spa or sauna. With indoor heating, the family can pretend the weather is warm when the outside is cold.
No matter which experience you choose, each space offers an array of indoor activities for the kids to play. Plus, most centres have an indoor cafe for the parents to get their caffeine fix too. It's a win-win for everyone. 
Warm pastries for a cold day
Following the fun and active adventure, bellies will begin growling for lunch! This will give the perfect opportunity to visit one of the many delicious bakeries in Mandurah.
Stop by Miami Bakehouse,or 'The Corner Bakehouse for a freshly baked pie or pastry that's guaranteed to warm you up when the weather is cold. With plenty of options to choose from, the kids, teens and adults will be spoiled for choice!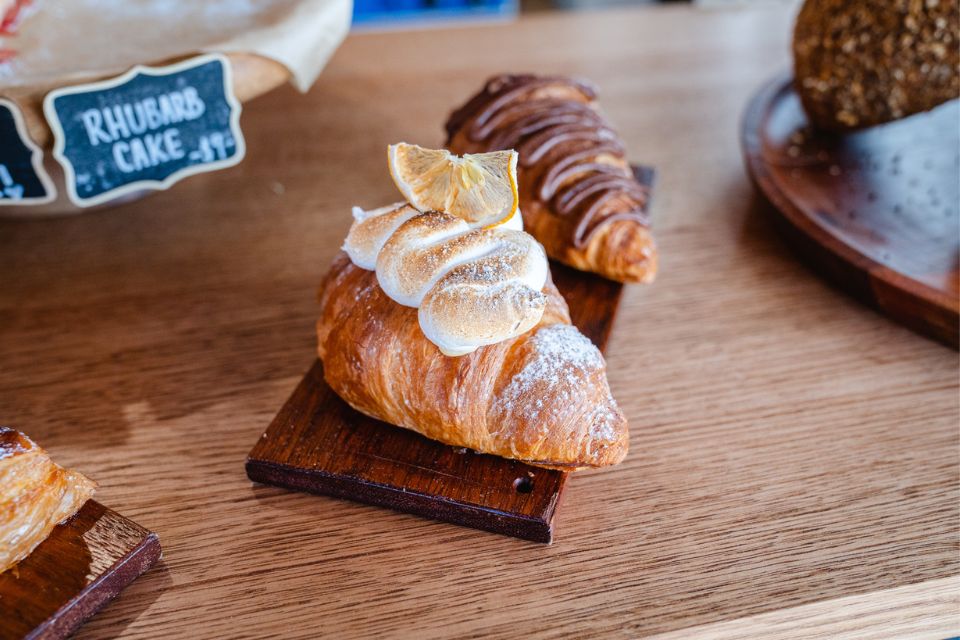 Complete your day with the cinema
With a day spent out and about with the family, find relaxation in the comfort of Mandurah's local Reading Cinemas.
When the weather turns cold and wet, the cinema provides a cosy sanctuary to enjoy the latest family films. With screenings available at various times throughout the evening, families can easily find a movie and showtime that suits the kid's schedule.
After the film, everyone is sure to be happily exhausted, having shared laughter and memorable moments throughout the day and in front of the big screen. It's the perfect way to complete day 1 of your winter weekend in Mandurah!
Day 2 – collaborate, get creative and eat cake!
Once the kids have eaten breakfast and you've finished your coffee, take the family for an exciting adventure at the Escape Squad Mandurah. Located indoors, families can escape from the rain by heading to an escape room.
The Escape Squad is Mandurah's premier escape rooms, with each room offering a unique challenge of puzzles that your group must solve together in order to find your way out of the room. With different themes and difficulty levels, the escape rooms are a great activity to engage the whole family.
Work together, enjoy the fun and celebrate solving the puzzles and connecting the clues to escape. It's a great bonding experience for the family that gets the little and the big kids working together.
Celebrate the family's teamwork with a slice of cake and a hot drink at one of the many inviting indoor cafes in Mandurah.
Whether it's a smooth hot chocolate, a frothy babycino or a strong flat white – there's a wide selection of cafes in Mandurah that know how to warm you up with a delicious brew.
For the coffee lovers, Harvey Grinds is renowned for their impressive display of coffee beans each with their own mouth watering flavour notes. Plus, they've got plenty of freshly made sandwiches, cakes and pastries to curb the kid's hunger.
Find a table, enjoy your hot beverage and cherish the moment with the kids.
After indulging in a delightful coffee and cake, continue the day of exploration by visiting the Mandurah Performing Arts Centre. The Arts Centre is a fantastic place for the whole family, offering a great variety of entertainment that caters to all ages.
Once inside, families can immerse themselves in the world of theatre, dance, and music, enjoying the performances that will stimulate everyone's imaginations. The Arts Centre also provides a range of engaging programs and workshops specifically designed for children, offering hands-on experiences that nurture creativity.
To ensure you don't miss out on the diverse array of activities available, be sure to check their website for what's on before planning your visit.
Finish the day with a family dinner
Once you've completed your day of activities, the last thing you'll want to do is to cook! Allow one of the many family-friendly restaurants in Mandurah to cook for you and your kids with a delicious and affordable feast.
When choosing where to dine, you'll discover that there's a long-list of restaurants to cater to the little and big foodies of the family. Wood & Stone, Cobblers Tavern, Boundary Island Brewery, and The Peninsula are just some of the restaurants that offer great options for adults as well as a menu just for kids.
Relax and unwind in the comfortable seating, appreciate the restaurant's heating and cherish the conversations reminiscing about the weekend's activities – a family dinner is the perfect way to complete your winter weekend's activities.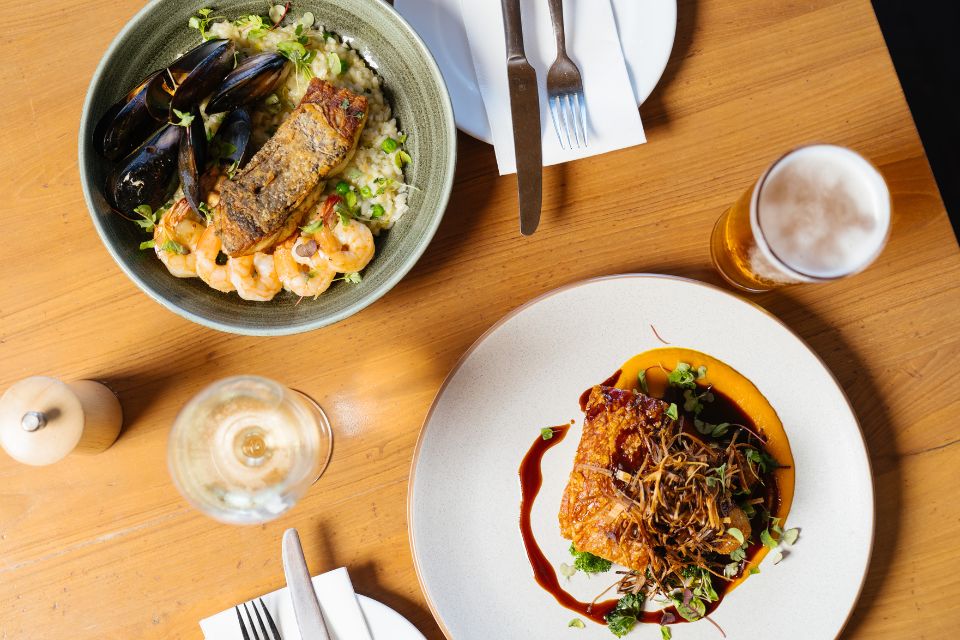 Kid-Friendly Activities for a Winter Weekend in Mandurah
Next time the weather turns grey, choose one (or all!) of these fun, indoor and family-friendly activities in Mandurah. Who would have thought that entertaining the kids on a winter's day would be so easy.
Mandurah's indoor activity centres offer endless fun with bouncing trampolines, inflatable obstacle courses, and ninja courses. For a more relaxed experience, the local cinema showcases the latest family films, providing a cosy space to enjoy a light-hearted story on the big screen. And for those seeking a thrilling challenge, escape rooms offer an immersive experience where families can work together to solve puzzles and uncover mysteries.
Although the weather might be wet and miserable, Mandurah truly shines as a year-round destination, offering joy and excitement no matter the forecast. Next time it begins to rain, embrace the chilly weather and embark on a winter adventure in Mandurah. Enjoying quality family time is a breeze all year round.