Freo Footprints
October 30 @ 8:30 AM
-
December 17 @ 10:30 AM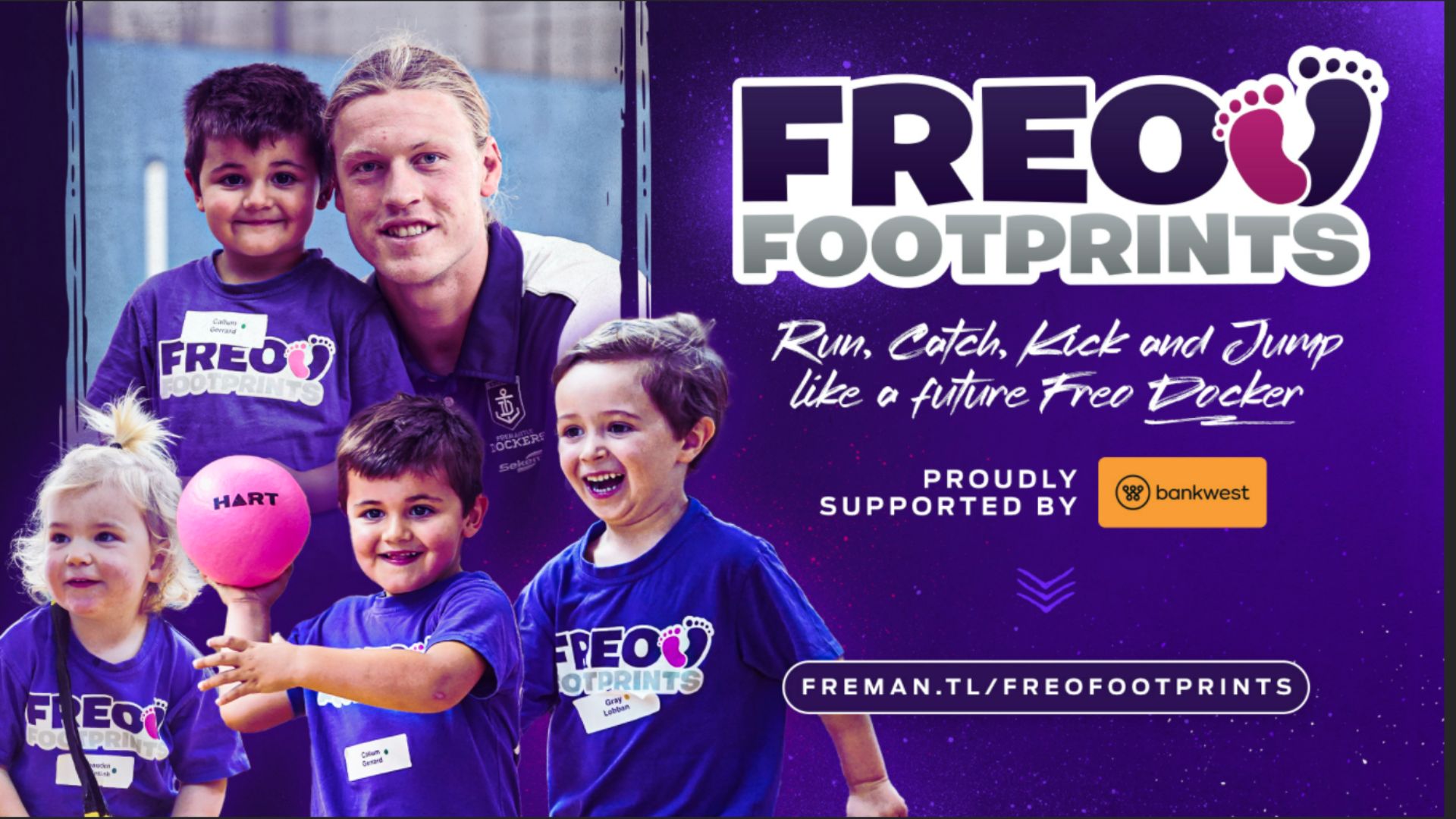 Freo Footprints is an exciting new program for children, aged 2-4 years. Children are encouraged to participate in running, jumping, balancing and the basic coordination skills of kicking and catching.
The program incorporates various forms of sporting equipment such as footballs, sponge and tennis balls, and bean bags to enhance movement patterns, hand/eye coordination and listening skills, in a fun and highly engaging environment.
Freo Footprints is a seven-week program, consisting of 30-minute, high-energy sessions, with no session being the same, allowing children to learn plenty of new skills and play heaps of fun games!
One day your child could be learning how to manoeuvre through a tricky obstacle course, the next kicking a goal like Michael Walters or Gabby O'Sullivan!
Price: $100 for the 7 week program