Daniel Wilkins,
Photographer
I absolutely love living in Mandurah. I grew up here and all my family and friends are here. I even still bump into old teachers!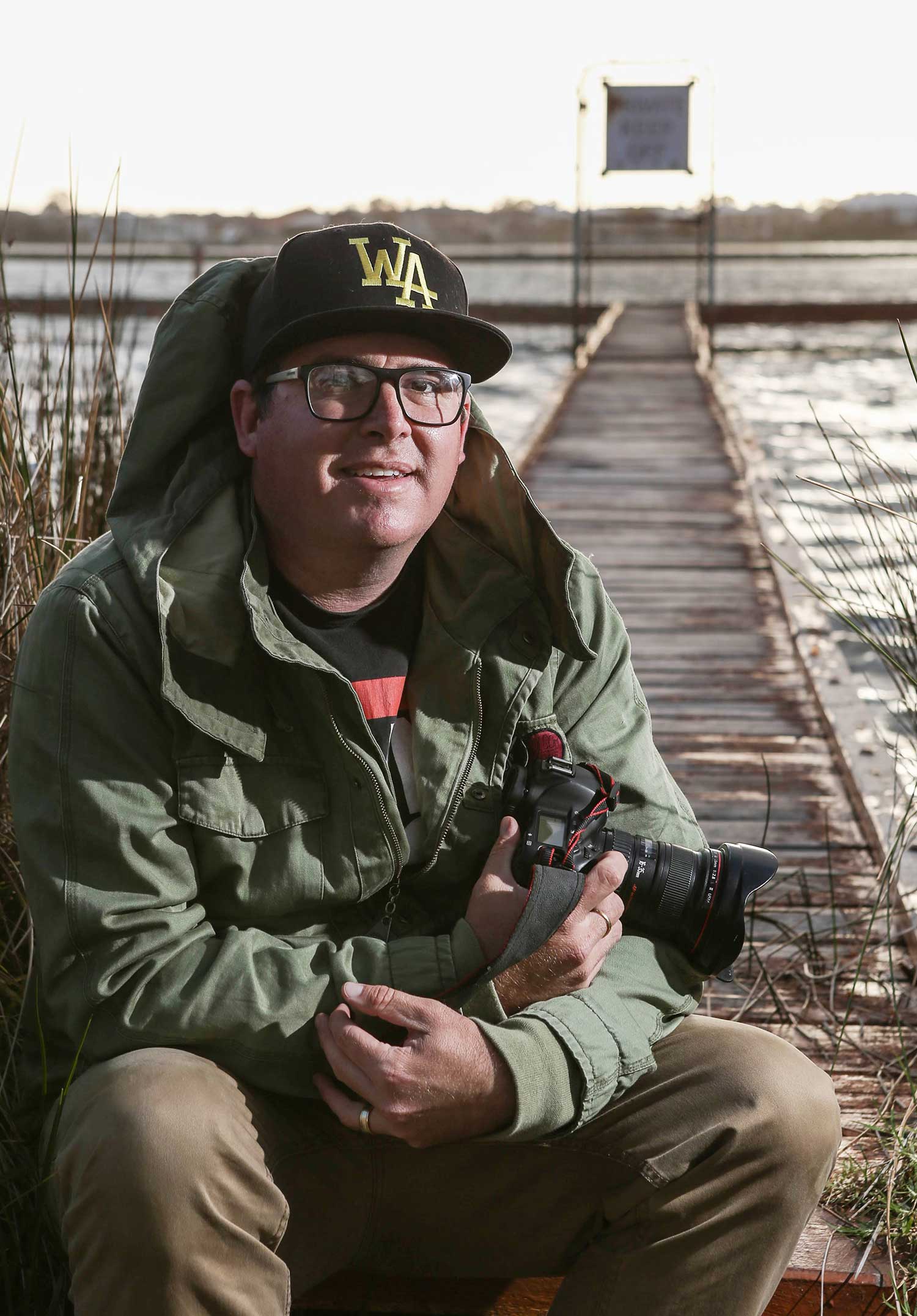 I have a young family and I couldn't think of anywhere better to raise kids. Mandurah has a good vibe and a great culture and while it's grown up a bit, it has kept its small town feel in many ways. 
Being a photographer for the Sunday Times newspaper, I'm in the car driving all day and sometimes have to deal with quite serious issues.
Living in Soldiers Cove means we have the estuary at the end of the street, allowing me to walk by the water which grounds and relaxes me. Mandurah is the yin to my yang of having to drive to Perth for work. 
There are so many fantastic photography spots in the region for people to capture great memories of their holidays. 
The thrombolites at Lake Clifton is one of my favourites and my pick of all the great beaches is Blue Bay in Halls Head. The new bridge at sunset is a spectacular shot and make sure you keep an eye on the water for our resident dolphins which are fun to photograph. Mandurah is so picturesque it's hard not to get a good photo.
I know a lot of people associate Mandurah with the water – and for good reason. It's just so accessible from everywhere. People are always asking me if it's crab season or if the fish are biting which is kind of funny because I don't own a boat and I don't fish but I do go kayaking and the family spends many weekends in summer four wheel driving on Preston Beach – one of the closest beaches to Perth where you can drive right up onto the sand. 
I also love that Mandurah is coming of age in terms of places to eat and drink – it's not just about going to the pub or having a chicken parmie anymore.
DANIEL'S TOP PICKS FOR EATING AND DRINKING
Flics Kitchen

Boardwalk Café

Blackboard by Food & Co

The Bridge Garden Bar & Restaurant

Bar Therapy
TAKE A LOOK AT SOME OF OUR BEST PICKS