Myrianthe Riddy,
Owner Mandurah Cruises

Less than an hour's drive from Perth you'll find Western Australia's largest regional city. But it's not the size that attracts visitors to this coastal town. Just ask Myrianthe Riddy, owner of Mandurah Cruises. She's travelled and worked all over the world, but the place she chose to call home is Mandurah.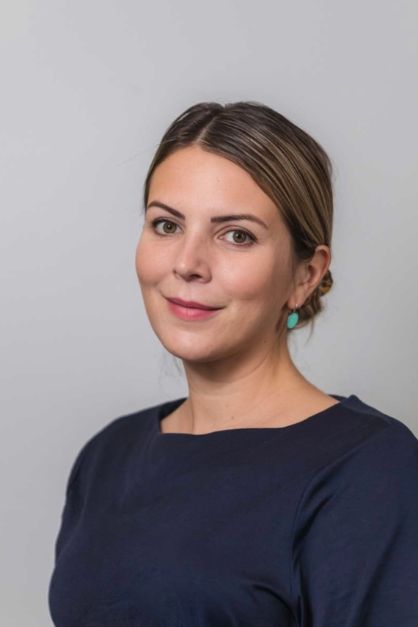 I arrived in WA in 2016 with my young family from Qatar in search of a sea change. I was instantly drawn to Mandurah because of its laid back vibes, warmth and the natural beauty of its waterways.
My husband and I were looking for somewhere we could raise our children. After working many years in the oil and gas industry overseas, we wanted to shake up our lifestyle and have more flexibility to spend time with our kids.
We knew we wanted to run our own business. My husband had boating in his blood, and we love being on the water. An opportunity to purchase Mandurah Cruises was too good to pass up and we've been here ever since.
What I love about Mandurah is the sense of community and connectedness – regardless if you're a resident or just visiting. Everyone here is so friendly and makes you feel welcomed, it's just so easy and relaxing.
Mandurah's waterways are twice the size of Sydney Harbour! It's hard to explain the feeling when you're out there, the waters are calm, it's very peaceful and deserted (except for the dolphins). You get the sense you've been transported to another place.
I always feel safe taking my kids out on the water here. Living within walking distance of the beach is great too, and Mandurah has some great surfing spots that don't get too crowded. It's the best place to learn how to surf – the surf program here is first class.
Mandurah is home to around 100 bottlenose dolphins. They're such a playful and friendly bunch that you'll often spot them getting up to mischief while on one of our dolphin cruises. They especially love to surf alongside the vessel! I have a soft spot for Nicky. She's the matriarch of the dolphins and the most recognisable due to her cut-off fin.
Although I love being on the water and the amazing beaches that stretch for miles, I do enjoy taking time out going bush, exploring the national parks and discovering the many walking trails. My favourite trail is at Island Point Reserve. It's at the far end of the estuary and it's a great area to explore – even after dark on a guided nocturnal walk.
If you had to pick a time to visit, come during the festive season. The city embraces Christmas like you wouldn't believe. The Mandurah canals, or modern day Venice as the locals call it, come alive with Christmas lights. It's an experience unlike any other, and I would go as far to say we're one of the only places in the world where residents put on such a massive display on the water. We have thousands of visitors who come especially to see the spectacle every year on our Christmas Lights Cruise.
Mandurah has come a long way from being known as WA's crabbing destination. The city is thriving with arts and culture, plenty of things to see and do and incredible natural encounters that are waiting to be explored.
MYRIANTHE'S TIPS ON WHERE TO HEAD OUT
The foodie scene here is constantly evolving and it's hard to keep up! My go-to place for a coffee is Mataya. Without fail, I always order the gnocchi at Flic's Kitchen and if I'm heading out with friends, you're sure to find me at Bar Therapy. I also love the new distillery Little Stiller.
TAKE A LOOK AT SOME OF OUR BEST PICKS