Loved up in Mandurah – your romantic 2 night getaway near perth
Looking to rekindle the romance in your relationship or need to score some serious brownie points with your belle or beau? This time of year calls for a surprise romantic weekend getaway, and you don't have to travel far to make it one to remember.
Couples, here's the perfect bitesize rundown for spending a relaxed and romantic weekend in Mandurah.
Romantic places to stay – just the two of You
To make the most of your raunchy weekend away, we suggest arriving the night before, or arrange an early check-in on the day of your arrival (subject to availability of course), so you can take advantage of the full day ahead.
For a relaxing waterfront retreat, nothing beats The Sebel Mandurah. Spoil your plus one staying in a stylish king spa suite, with magical views of Mandurah's picturesque Mandjar Bay, or settle in with all the creature comforts lounging around in a one bedroom self-contained apartment.
Missing the Bali vibes? Then an adults only stay at Bali @ Avalon will make you feel like you're a world away. This hidden Balinese oasis is not your typical B&B. You can book the entire place for just the two of you or with another couple. Relax by your own private pool, soak up the sun and put your feet up and imagine you're in paradise!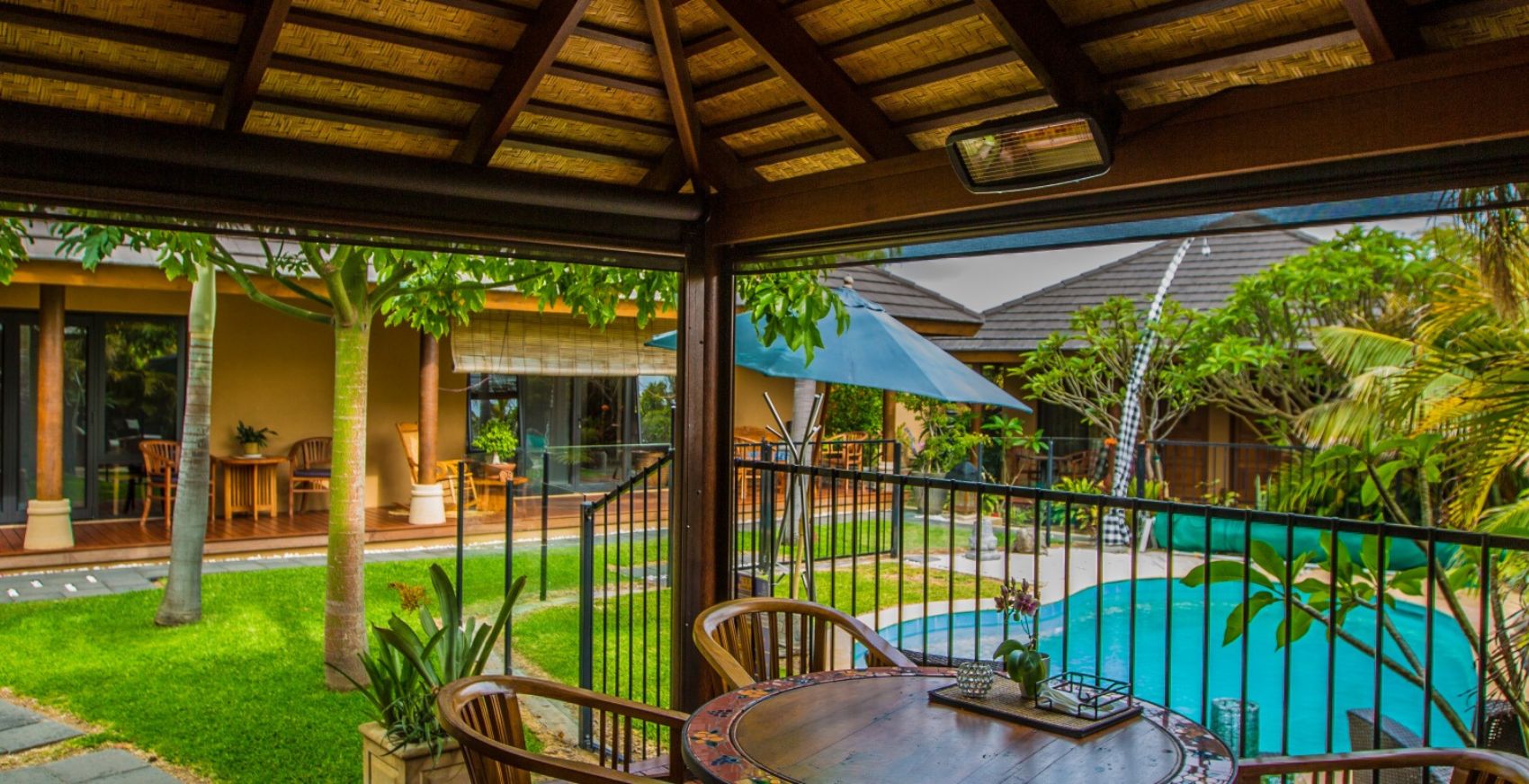 Before checking in, drop in for lunch at the 2023 Tripadvisor Traveller's Choice Winner – Café Coast in Wannanup – along the Port Bouvard Marina. If you love seafood, you'll appreciate their extensive menu from the ocean. Book your table ahead or just call in.
Must try: Grilled octopus with garlic and chilli, fresh seafood fettuccine marinara and Rottnest swordfish.
How to spend a romantic afternoon
Mandurah's relaxed by nature and there's no better way to get amongst it than being on the water. Be your own skipper and hire a boat for the arvo. Cruise along the waterways and soak up the summer sun with your bestie by your side. Best of all, there's no skippers ticket required.
If you want to bump up the adrenalin then Stag Watersports is the name to remember. Jump on a jet ski and go exploring together or sign up for a thrilling eco tour. They even offer dolphin spotting sessions – doesn't get any closer than this!
Where to eat and drink for romantic vibes
After pulling up on dry land, you'll be ravenous with stylish dining options aplenty along the waterfront and Dolphin Quay marina. Our top picks for a bevvy and amazing fare include Brewvino, The Pen, Flics Kitchen, Bar Therapy and Wood and Stone. 
Happy to stay out on the water? Get yourself on board Mandurah Cruises' popular Sunset Cruise (operates January – May). Send romantic vibes soaring while you watch the stunning sunset and see what nature gets up to at night.
Energy boosting breakfast options
Whether you're up with the crows at first light or opt for a lazy start (we wouldn't blame you if you do), whenever you're ready to get your day started, we've got you both sorted. 
A wholesome option favourite is Mataya Eatery. Pop in for brunch until 12.30pm where the crew are known for their delicious acai bowls and killer specialty coffee. They also have a great selection of food on the run should you wish to head out early and explore.
Must try: Green breakfast bowl
View this post on Instagram
Where to enjoy each other's company
Get back to nature with your plus one with Salt and Bush Eco Tours. Take a guided kayaking tour through the protected wetlands of the Peel-Harvey estuary, where you'll feel like you're a million miles away, not another soul in sight. 
Want to get a real life glimpse of what life was like before humans stepped on earth? Make new discoveries exploring the 2,000-year-old thrombolite reef at Lake Clifton. Learn about the history and cultural significance of these rare living rock-like structures. Summer is also the best time to view the thrombolites while water levels are low.
Closer to town, take a romantic stroll around the city's unique and hidden art scene on Mandurah's Instagram Trail. Get loved up on the Spring Swing along Tuckey's Lane, take a couples snap by the Heart sculpture and find other insta-worthy locations.
We could go on and on—but that would spoil all the surprises waiting for you to uncover yourselves.
Savour the moments, the memories and magic on a romantic escape to Mandurah.